Saundersfoot Spotlight
Published: Monday 27th Feb 2017
A Spotlight on Saundersfoot - Pembrokeshire
Saundersfoot is a small coastal village with fabulous sandy beaches, busy working harbour with a collection of shops, bars, and restaurants.  There is Heywood's  - a family butchers, Sue's Pantry -  supplying great cakes & pastries, and an eclectic mix of shops.  There are ice cream kiosks overlooking the seafront in the Summer months selling all sorts of flavours and toppings.  Quieter in the Winter months with warmly wrapped walkers and waterproof clad dog owners trekking the coastal paths and beaches.  The Summer sunshine welcomes families who love to take full advantage of the sandy beaches, rock pools for the explorers, making sandcastles and paddling in the sea. 
Village Fact File: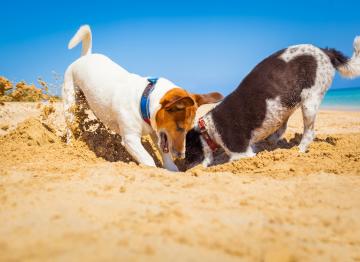 Beaches
Beaches:
Saundersfoot main beach
Glen beach
Coppet Hall beach
Children:
Playground next to Sports club
Amusement Arcade
Harbour - A variety of boat trips including mackerel fishing for families and novices and sport fishing for the more experienced. Trips are also run to see the seal colony on Caldey Island, off Tenby, and the bird sanctuary on St Margaret's, with an informative commentary on the history and wildlife. 
Train Station – There is a Saundersfoot train station however it's not actually in Saundersfoot! Tenby is the better station to get off at, with a supply of taxi's.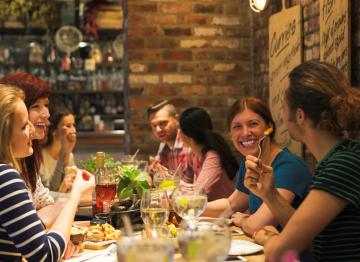 Eating Out
Posh Nosh:
Coast, Coppet Hall Beach – Michelin starred chef – Thomas Hine

The Mulberry – Saundersfoot
Family Dining
Kookaba – Australian themed restaurant, High Street, Saundersfoot

The Salvage Bar, High Street, Saundersfoot

Beachside Barbeque, Beach slipway, Saundersfoot

The Boat House, Saundersfoot
Light Bites & Fast Food
Argosy Fish & Chips, Saundersfoot

Philly's Coffee Shop & Baguette Bar, Saundersfoot

Marina Café, Marina, Saundersfoot

Little & Large, lite Bites, Saundersfoot (dogs welcome)
Events 2018
New Year's Day Swim                                                   1st January
Saundersfoot Cawl Factor                                             3rd March
Coppet Week – Sailing                                                  27 May – 1st June
Saundersfoot Harbour Festival                                      1st July
Longcourse weekend                                                    13 - 15 July
Ten Foot Charity Swim                                                  21st July
Saundersfoot Triathlon                                                 8th September
Big Bang Weekend                                                      26th & 27th October
St Nicholas Christmas Market                                    TBC
Distances: Saundersfoot to:
Tenby: 2.8 miles
Amroth: 3.8 miles
Lydstep: 6.9 miles
Kilgetty 2.8 miles